VEX ROBOTICS 2020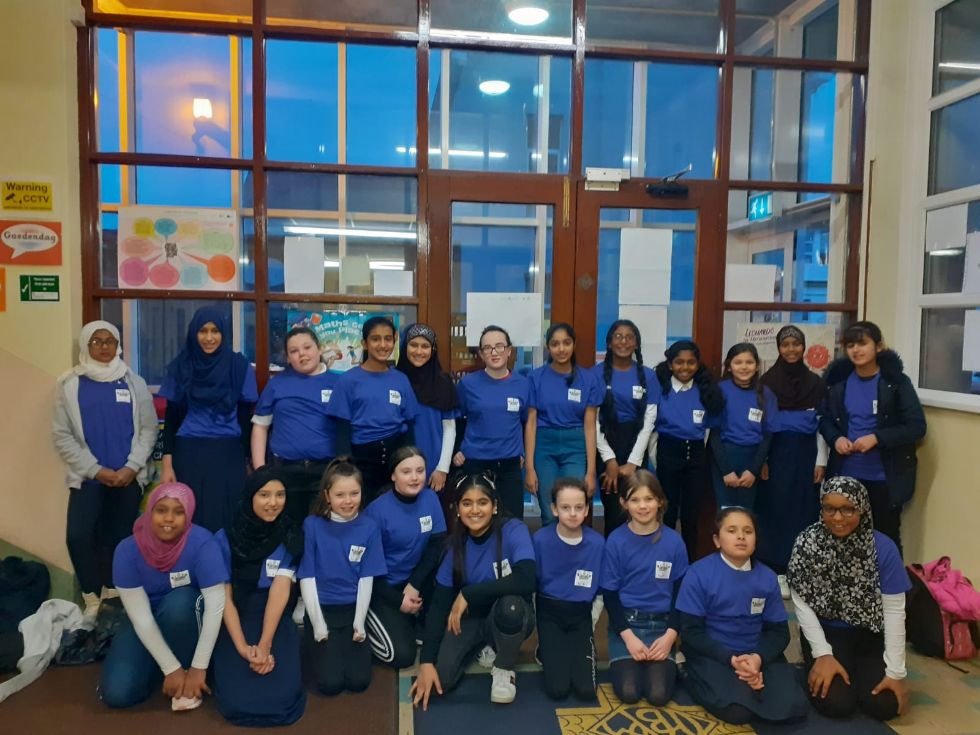 Pres Pros :VEX Winners
This year our 5th Class girls took part in VEX robotics competition which is an exciting, fun robotics programme which engages children in Science, Technology, Engineering and Maths (STEM).We started in September and the project continued till February. We were lucky enough to receive a robotics kit from Dell after our teachers completed a course, an arena from Limerick Deis Numeracy & STEM initiative and our school provided or we fundraised for the other equipment.
Our 5th Class were divided into different teams. Talents and skills set that we didn't even know they had were revealed.
PR team: They came up with a great name Pres Pros. Decided on all the fundraising ideas- Cash for clobber and colours day with raffle. Designed posters and possible logos for t-shirts and promoted each event around our school.
Research Team: Part of the competition was to come up with a project surrounding Data and Robotics. One of the girls had a great idea to see how pacemakers transmit data to doctors as her Granddad has a pacemaker. We were so lucky to have a visit from Michelle a physiologist in UCHL to answer all our questions. Check out our video entry!
Design Team: This team was broken up into materials, build & design. We started building the Stretch (using step by step instructions), then realised it was too tall for competition rules. Changed to the clutch, then realised this only picks up balls and our master builder Sameera designed our own robot using trial and error. Our future engineers!
Drive Team: After our robot was perfected anyone who wanted to give drive a go was given a chance. The best 6 were chosen for our team. We strategised by identifying our strengths and weaknesses and worked hard on how we would talk to other teams. Amazing spatial skill and problem solvers!
Coding Team: These girls taught themselves how to code using online tutorials and trial and error. They worked hard to be able to score as many points as possible using saved coding blocks in the 1 minute time limit.
We were so delighted to win an award in the Limerick Regionals and get a place in Nationals and even more delighted to win again in Nationals and have an opportunity to go to World Championship in the US. The 5th Class girls have had an amazing opportunity to flourish, develop and show case skills. They say girls aren't good at robotics…..THESE GIRLS ARE!!
Presentation Primary School, Sexton St, Limerick, Ireland | Phone: +353 61 412 494